Many geocachers plan and take caching road trips, but those usually involve a car, at least for the majority of the journey...but not for PaulGracie! Paul depends on his bike to get to and from college classes, work, social events, and geocaches, of course. He loves a good FTF, as well as seeking out other geocaching adventures and events to broaden his caching experiences. In the Fall of 2022, Paul started hatching a plan to bike and cache across part of America, having been introduced to the "Cache Across America" geocaches (a series of geocaches, one in every state with clues leading to a final cache in our nation's Capital), almost 5 years ago. He decided that summer of 2023 was the right time to start an epic adventure to find several of these, but do so by riding his bike. His true challenge was not the geocaching, however, but instead was the experience of a solo biking trip for an extended distance and period of time. His plan A was a roundtrip from St. Louis to the east coast and back, but he soon realized that Plan B, having his parents meet up with him on the east coast for the return trip, was the best option.
With bike, tent, sleeping bag, extra clothes, water, food/snacks, phone and money, Paul left St. Louis on his bike on June 5, 2023. He'd planned his safest biking routes/trails, several caches of interest, and places to stay along his route, which included 13 nights in 'Warm Showers' ($30 lifetime membership) and 'Couchsurfing' hosts' homes, three in hotels, one at his uncle's house, and eight at campsites, some planned and others impromptu. He travelled miles through changing weather. He rode in beautiful sunny 75 to 90 degrees, through several rainshowers, in cooler dusk temperatures, and even some cold 40-degree mornings after waking in his tent. En route, he attended a Makers Magic-Coffee and (Gadget) Cache Event near Columbus, Ohio, and took a day off from riding once just to enjoy the day and take a water trike journey to a cache across the lake at North Bend State Park in West Virginia.
When asked about highs and lows of his trip, Paul said he really liked two geocaches especially: GC75N3Q ALR - Air Mail @ Bill's Place (a fake mailbox) and GC3Y9FJ - Bruceton Mills Lake and Dam (a fake kayak paddle). His favorite place was at the Dan's Rock overlook in Frostburg, Maryland. This was at the highest elevation in Allegany County and was a 7-mile trek straight uphill. He luckily got a ride the last two miles, since the sun was setting and he wanted to get to the overlook in time. The view was well worth it!
The worst experience he had along the way was late in his trip when he discovered he could not use his debit card as it was closed due to suspicious activity. He fortunately got a free dinner that evening from a kind restaurant manager, and assistance the next morning from the bank, to cancel the old card and get a new temporary one to continue his journey. Of course two flat tires, a bike chain issue, and a broken hub definitely interfered with his travels...utliizing the aid of nice strangers, a tow truck, and bike shops. Bike problems weren't totally unexpected for such a long journey, but certainly put a damper on some of his timing and plans, which contributed to his Plan B decision.
.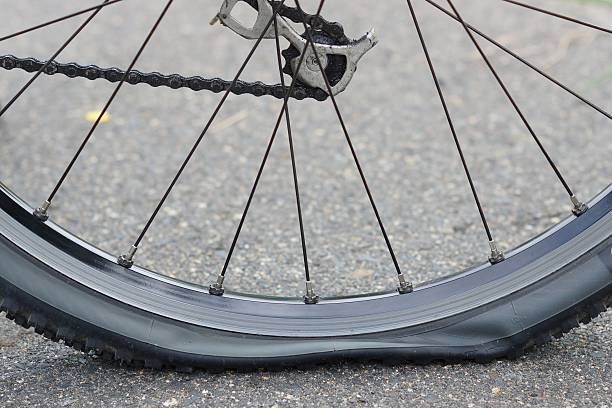 Paul's eastbound cross country biking adventure lasted three weeks and four days, and nearly 1100 miles from St. Louis to Gaithersburg, Maryland. There he met his parents on July 1st for an Independence day short beach vacation, followed by a continued geocaching trip back west, now with bike in tow. After more geo-adventures, including a stop at Lake Lanier in Georgia to take a boat ride across to the old 'Marooned' cache on an island, they all returned to St. Louis on July 7.
Paul ended up finding the "Cache Across America" geocaches for the states of Illinois, Indiana, West Virginia, Maryland, Virginia, North Carolina, Alabama, Mississippi, and Tennessee. He managed to find a geocache every day of his journey to maintain his caching streak. He found 92 total geocaches (71 solo and 21 with his parents), and had an adventure of a lifetime with stories to share for years to come.
PS: He's hosting the SLAGA Summer Picnic Aug 12th, so be sure to chat with him about his awesome bike trip!